According to EuroGus and Redstone Manufacturing, just over 100 die casting foundries exist in Mexico. The top aluminum die casting manufacturers are Bocar Group, Nemak, Ryobi, Dynacast, and Pace Industries, with most of these bringing in $400 MM in sales. These companies specialize in and are competitive in high-volume applications and are primarily focused on the automotive and appliance industries.
Mexico Automotive Alliance group says the demand for the Die Casting industry in Mexico is over $10 billion (and growing fast due to nearshoring), but supplier capacity is barely $7 billion. There is a capacity shortage, as is evident from many companies trying to build manufacturing capacity in Mexico. Most OEMs in other industries and Tier 1 suppliers will not be able to find capacity. However, MESH sourcing professionals have found over 140 foundries scattered throughout Mexico.
Challenges Finding Foundries in Mexico
Traveling to the foundries can be difficult and expensive since they are all over Mexico.

Language barriers create difficulties in buyer-supplier communication and relationships.
Growing security issues in Mexico create travel warnings similar to those a decade ago.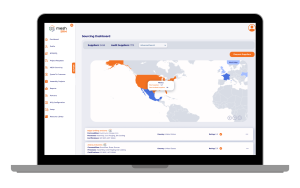 The Solution
Sourcing databases provide buyers instant information on foundries in Mexico without spending time and money having their procurement professionals travel there in person. With MESH, buyers can search and evaluate suppliers with press sizes of 50 tons to 1200 tons with open capacity with MESH Sourcing. Sixteen are ranked over 4.0 (on a 5.0 scale), indicating they have sound quality systems, engineering processes, production organization, and resources. Most of them show anywhere from 20-50% open capacity. A buyer can send an RFQ to these suppliers in just a few minutes.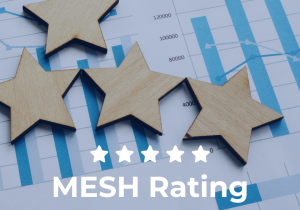 MESH Suppliers with Open Capacity
MESHS3121 is a top-rated supplier in Mexico, earning a rating of 4.72. They have thirty high-pressure die-casting machines ranging from 650 to 2250 tons, are IATF16949 certified, and have die casting production processes for the aluminum commodity.
MESHS2993 is part of a large French conglomerate with gravity and aluminum die casting capabilities. They earned a MESH rating of 4.74, are ISO9001 certified, and have an open capacity to support automotive castings with six high-pressure die casting machines ranging from 350 to 1600 tons.
Contact MESH to simplify your search for suppliers in Mexico and achieve your nearshoring and supply chain resilience goals!