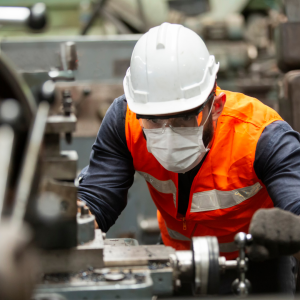 About the Company
MES is a global manufacturing and supply chain organization based in Columbus, OH, with offices in 8 countries and 250 employees globally. MES focuses on purchasing and sourcing custom-engineered products globally from quality suppliers, managing the entire supply chain and inventory at local warehouses, and shipping just-in-time.
MES helps North American OEMs by managing the entire outsourced manufacturing process. Their focus is primarily on castings, forgings, extrusions, assemblies, and machined parts with automotive, lighting, construction, agriculture, electrical/power applications, etc.
CHALLENGES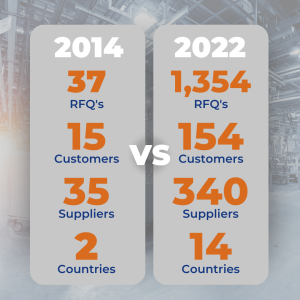 Increase of Requests for Quotes (RFQs)
MES has long been an agnostic company where it sources its custom-engineered products on behalf of its customers. It has offices in 8 countries with sourcing engineers across almost 20 cities to be close to their suppliers and engage in supplier development activities.
Customers Needing Quotes
MES had added several new Sales Account Managers (SAMs) to develop new markets such as OEM Automotive, EV, Agriculture, and Electronics customers. As SAMs became more established in their markets, the RFQ activity grew rapidly.
Suppliers
Due to Covid, most customers were now open to having their products sourced globally. While all customers would love to have their products sourced locally in North America or Europe, finding a supplier base that can support the required capacity, cost, and quality levels is impossible.
Global Reach
Because these additional resources focused on growth and changes in customer priorities to source globally, MES was experiencing a significant drain on their resources if managed using conventional emails, excel, and PDF files for quotes, supplier communications, and customer quotes.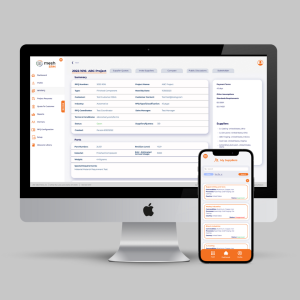 THE SOLUTION
MESH SRM has allowed MES to scale its operations and keep up with the demands of supplier development, supplier quotes, and customer inquiries. MESH has allowed MES to make 1354 RFO inquiries with almost 350 suppliers in 2022, with just 2 estimators and 6 buyers. It has also allowed about 400+ requotes in that year.
BENEFITS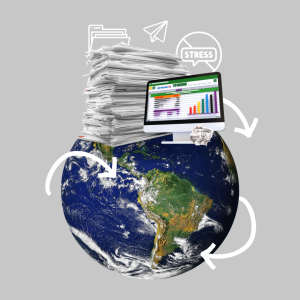 Ease of Use
Ease of use for Estimators, Sourcing engineers, and Commodity managers: MESH has also allowed MES to customize templates for almost 13 different manufacturing processes, including developing for its manufacturing businesses. Commodity managers like using this platform since their templates are customized for their and their supplier's use. MESH also makes sending requotes out updating drawing files or specifications easy as engineers frequently change designs.
Supplier Enablement
Supplier Enablement: MESH's critical benefit is its sensitivity to make suppliers' lives easier. Suppliers are not required to do extensive registration. If they like, they can submit quotes in MESH-linked templates or upload Excel files, which MESH can read and develop standard quotes for review. This allows a much higher supplier engagement. MESH is also deployed on a cloud platform, which is global, to allow suppliers in different countries access easily while maintaining high-security protocols.
Streamlining Sales Processes
MESH has enabled Sales Account Managers to engage with sourcing teams effectively. Gone are the days of uploading all files on Share Point or emailing them to each other. Sales can also upload them directly into MESH to have a "single source of truth" throughout the sales cycle.
Quality Engineering
Finally, APQP and quality engineers can access these files at any time to understand the progression of designs and previous communications with customers or suppliers.
⚙️ Learn how MESH can help your organization at MESH SRM.
⚙️ Download a PDF version of the MES Inc. Case Study HERE>.