Auto Manufacturing in the 1980s
In the 1980s, all suppliers had to follow different quality standards and procedures for each Big Three auto manufacturer – Ford, Chrysler, and General Motors. Each of these OEM and budding Japanese companies used to have their own requirements on which forms to fill out, which standards to follow, which milestones to meet, and post-development activities.
Tier 1 and 2 suppliers were getting frustrated and performing too many redundant activities for each OEM customer. A supplier submitting PPAP for Ford would have to offer similar forms and information such as Control Plan, PFMEA, Dimensional Reports, etc. Still, each was in different templates and formats, drastically increasing their work and redundancy. As engineers moved between the Big Three and Japanese OEMs, learning and managing different formats with little difference was challenging.
The Solution
Representatives from Big Three Original Equipment Manufacturers (OEMS) and the Automotive Division of the American Society of Quality Control (ASQC) created the Supplier Quality Requirement Task Force, which included members from OEM and Tier 1 suppliers, developed a common understanding of topics of mutual interest within the automotive industry. Through various iterations in the late 1980s and early 1990s, the APQP process was launched around 1994/1995 for practical use.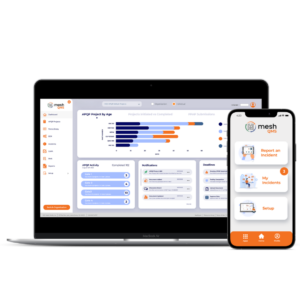 While the broader quality group did work through ASQC, the Automotive Industry was the quickest to adopt it. APQP broadly breaks down the development and industrialization of the product into 5 phases:
Phase 1: Planning

Phase 2: Product Design and Development
Phase 3: Process Design and Development
Phase 4: Product and Process Validation
Phase 5: Feedback and Continuous Improvement
Each phase has inputs and outputs. Phase 1 Planning includes starting with the voice of a customer, and each succeeding stage relies on output from the previous section. Phase 5 ends with developing a robust production process with a close-loop method of reducing variation, incorporating lessons learned, and reducing scrap and waste, thereby improving customer satisfaction.
Standardization of Quality Processes
APQP has standard forms, which remain the same for small manufacturers, large integrators, and OEMs. These include Process Flow Chart, Control Plan, Process Failure Mode Effect and Analysis, Design Failure Mode Effect and Analysis, Dimensional Inspection Reports, Packaging forms, Part Submission Warrants, CPK studies, and Critical Characteristics measurements. These forms remain the same for small manufacturers in India to large integrators such as ZF, Magna, Bosch and Denso. They are copied in different languages, but standards remain the same globally. Taking the evolution further, a cloud-based software such as MESH creates one dashboard for organizations to manage their quality processes. This improves communication between an engineering team and their stakeholders and positively impacts an organization's bottom line and efficiency while improving customer satisfaction.
---
Ready to learn how MESH can improve your quality projects? Book a demo or discovery call today!